A Wizard Spell Windsors Atom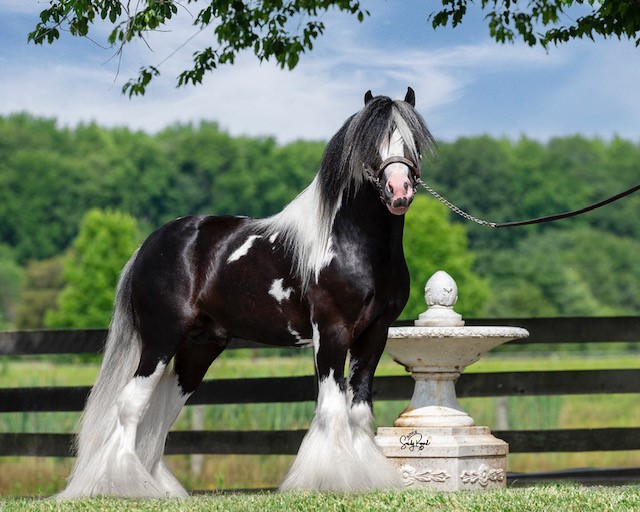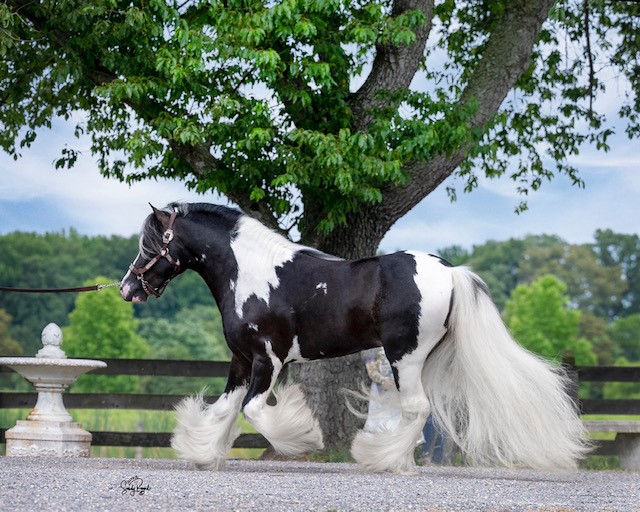 PROPER PUREBRED MINI GYPSY STALLION
10.3 HAND 2019 STALLION
RESERVE NATIONAL CHAMPION 3 YEAR OLD IN 2022!
A Wizard Spell Windsor of Kent X A Wizard Spell Periwinkle
Atom has been inspected by the GVHS and is a 5-STAR Proper Purebred Gypsy Stallion!
His Grandsire is the great and my favorite Stallion Jack Sparrow.
He has many generations of small Gypsys with quality in his stellar pedigree!
DNA RESULTS:
COLOR: a/a, E/E, nd2/nd2, W20/n
HEALTH: WNVR/n
SPEED: Endurance Type
TEMPERAMENT: Curious
GAIT: Neg for DMRT3
PERFORMANCE: H2/H2
POLYSACCHARIDE STORAGE MYOPATHY (type 1) (PSSM1): PSSM1 n/n
GENETIC NOTES:
HEIGHT 2 (H2/HMGA) Two Height 2 Variants detected
DWARFISM (D1-D5/ACAN, FRIESIAN/GALT): No Dwarfism Variants detected