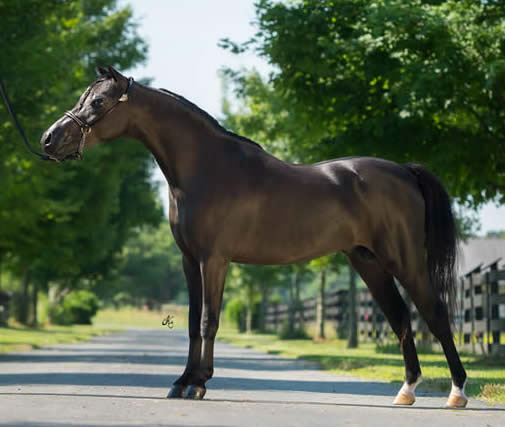 ZEE JAYS SMOKEY MOUNTAIN RAIN
++ ELIGIBLE FOR AMHA HARDSHIP IN 2019! ++
HE CAN BE TRIPLE REGISTERED!
Black Stallion ASPC/AMHR Registered Stallion - 31"
Foaled 06/13/2014
Wa-Full Unique Waylon X Woodmeres Smokey Mountain Rain
Rain is a handsome young Stallion, that stands only 31" so he will be easy to measure, to be a Triple Registered Stallion.
He has a pretty head, nice neck and a great level top line.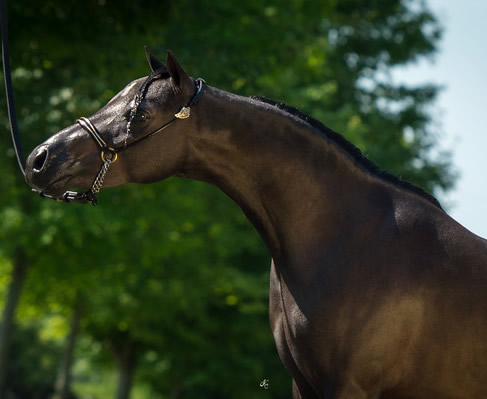 He was shown at the 2016 AMHR National Show and was Fourth in Two Year Old Stallions 33" and Under.
He was the smallest horse in his class.
Just so you know, Rain does have a tiny blue dot in one eye.
With his pedigree, size and good looks, he will be a awesome Triple Registered Breeding Stallion!!
148700A ROYAL KRYPTONITE
151976A LEE-LAND UNIQUE 37.75"
140305A LEE-LAND PASTIES 40.00"
159112 WA-FULL UNIQUE WAYLON

139885A RED ROCK TOMORROW'S KID LEE
149852A WA-FULL KID'S SWEET LEE 38.00"
138494A RED ROCK KID'S SWEET TAFFY
134235A FRISCO CODY'S PRINCE VB (HOF)

137566A J.T.'S SPRINKLES ON TOP 40.50" (HOF)
133166A T.J.'S HIGH NOON 41.00" (HOF)
147861A WOODMERE'S SMOKEY MOUNTAIN RAIN

134534B B & L'S "MR. GOLDEN GENTLEMAN"
137761A B & L'S "KANSAS BONNIE" 42.00"
134265A R.C.S. CRESCENT BEE BEE